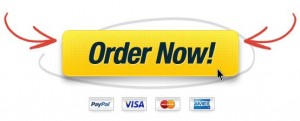 Product Name: Email Marketing For Authors
:
"You should write a book about it," Priya said.
A specialist medical doctor and first-time author, she wasn't sure how to sell more books.
Most writers find it hardest to sell their debut novel or book.
I remember how I went about it in 1998.
First, I looked for people who were already selling ebooks to their audience. Allan was one of them. Based in Australia, he had a global following. His email list numbered over 25,000. I was on it. And had bought some products on his recommendation.
So I sent him a note. In it, I offered to let him promote my book to his followers – and even keep a generous 50% of the profit.
"He'll be sure to jump on such a great deal," I told myself… until his reply hit my inbox.
He turned me down flat!
Looking back, it was the best thing that ever happened to me. Because miffed and upset at this rejection, I decided to learn how to sell my book.
With a vengeance, I went to work. Signed up for newsletters. Registered on forums. Downloaded courses and guides.
And then, I spent hours and hours learning.
Running tests. Making mistakes. And fixing them.
Two months later, I made my first sale.
It seemed like a fortune!
Even as I write this, I'm smiling – because at the time, I didn't know this was the foundation of a structure that would help me sell 65+ ebooks I've written since then, to tens of thousands of readers all over the world, earning money that would help fund my passion-fueled project…
To sponsor life-saving heart surgery for my little patients from under-privileged families.
A journey that began in 1998 has saved the lives of 152 kids – and earned me a readership of nearly 150,000 people.
The good news is that you can do this too.
The bad news is that it would take you 20 years.
Unless you are smart… and get started early with the most effective marketing technique to sell many books.
That's exactly what I'm ready to teach you in a powerful little ebook called
This short, actionable guide is free of any fluff and filler. You get right to the meat.
I won't assume you know anything about email marketing. In fact, I'll take it that while you're good at writing, you only know how to send personal email messages.
We'll start from there – and by the time you're done reading "Email Marketing For Authors", you'll know EVERYTHING about using email to sell more books!
You'll learn:
I've included a 10-message email sequence that actually worked in the real world to make my ebook a 'Top 100 Best Seller' on Amazon.com – just with effective email marketing!
You get copies of the exact messages that went out to my email list – along with my comments and analysis to help you understand what about them makes the campaign work so well.
Once you know that, you can engineer them into your own email marketing – and sell more books!
So… What's this worth to you?
A few hundred dollars? Certainly.
But what if I let you have it for under twenty bucks? Wouldn't you call it a "steal"?
Well, it is indeed a steal… because you can download 'Email Marketing For Authors' today for
That could change at any time.
So if you come back later and find that it's no longer a part of the ebook, you'll only have yourself to blame!
If you order 'Email Marketing For Authors', read it, and find that it doesn't reveal all that I've promised, or get you started on the journey to use email marketing to sell more books, then simply ask for your money back. I'll courteously issue you a refund – no questions asked – for the next 60 days.
There, you no longer have an excuse to wait.
Go ahead and order your copy now: click here
You can thank me later when you have an email list with thousands of fans, and a string of bestseller launches in the near future!
All success,
Dr.Mani
P.S. – If you're an author and want to sell more books, you need to master email marketing. This guide will get you started – and keep you going.
Click here to get Email Marketing For Authors at discounted price while it's still available…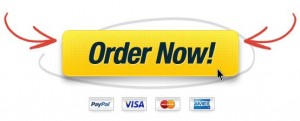 All orders are protected by SSL encryption – the highest industry standard for online security from trusted vendors.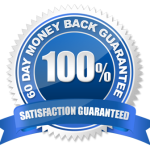 Email Marketing For Authors is backed with a 60 Day No Questions Asked Money Back Guarantee. If within the first 60 days of receipt you are not satisfied with Wake Up Lean™, you can request a refund by sending an email to the address given inside the product and we will immediately refund your entire purchase price, with no questions asked.