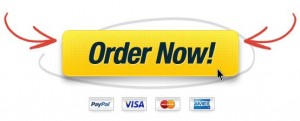 Product Name: Gym Workouts: Maps to Success
:
For more information about the Gym Professor, visit www.gymprofessor.com
Periodization plans for 10 sporting endeavors and various physique goals.
Find out why Gym Workouts: Maps to Success has a 5 star rating. Read our reviews below.
Process maps for physique success – endurance, fitness, toning, strength & size, muscle & power.
Ever wonder where your training's going or why you're not improving? When it comes to physical fitness, it's all so confusing. Whom should you believe? What programs should you follow? When and how should you train? The exhausting information overload in this area has never been more contradictory or confusing.
Well, this is the book that can clear up all that confusion and conflicting information and help you on your way to achieving your goal – whether it's getting fit, toning up, building size and strength, muscle definition, or success in sport! The related articles, training philosophy, process maps and gym workouts presented within Gym Workouts – Maps to Success reveal everything you've ever needed to maximize your body's full potential.
So, here it is: the step-by-step empowering program to help achieve your physique & sporting goals: Gym Workouts – Maps to Success.
This easy-to-follow book features progression process maps for various goals & physique endeavors, periodization plans for 10 sports, articles, advice, & over 170 weight training gym workouts. Containing tried and tested gym routines that work, Gym Workouts – Maps to Success is the training book you've been waiting for! As used by some of the world's top physique athletes. Don't hesitate, order today and kick-start tomorrow's gym workout!
The paperback is now stocked by various retailers in the following countries (please click relevant flag):
I achieved physique success by following the workouts featured in Gym Workouts: Maps to Success. Gym Workouts: Maps to Success is a no-nonsense handbook to training correctly!
Workouts that work! The workouts have been fun to perform and the step-by-step plans have helped me to progress, no matter how busy I am. Great book for men and women!
The Best Gym Workout Book! A compendium of gym workouts and training advice. This book is without doubt the easiest to read weight training reference guide I have used and has helped me achieve more strength and muscle gains in 3 months than I have experienced over the past 2 years of training. My training partner has experienced the same results. I strongly recommend this book to anyone with an interest in weight training!
Great Workout – Great Results! This is a clear and complete guide for all levels of training. I am new to the gym and I found it to be very informative. I love the combined Cardio and Weight circuit since I have limited time at the gym. I have lost 20 pounds and I'm much more toned. My son, who is an athlete and knows his way around a gym, found the guide to benefit him as well. I would certainly recommend this book regardless of level or type of training. Thanks Gym Professor!
A well written book, but most importantly, the plans are superb providing a lifetime of training workouts whatever your goal. Very Happy Customer!
Great Workout Guide! There is plenty of information in here for anyone at any level of training. The process maps are easy to use and direct you to the most appropriate training plans, whatever your goals maybe.
There are hundreds of workouts in the book, providing plenty of variation,they are easy to navigate and simple to understand.
If you are looking for some inspiration to create a training plan, then look no further. Great book!
After training at many different sports over the last few years at uni and after I found that my level of fitness became stagnant and my work outs predictable. After getting this book it gave me a so much choice I didnt know where to jump in. I started at intermediate and followed the training program of keeping to a work out for a specific amount of weeks. I obviously used common sence to increase reps or weight the further the weeks went on. I realised then the importance of sticking to a certain work out and then moving on to different exercises. I started gaining weight (which hadent happened for 5 yrs) and bulking out, I also found my overall fitness was improving and now am aiming to compete in my first sprint triathlon in London Sept 2012. I still stick to certain regime's however had to make more time for practicing the 3 disciplines.
Great book to get focused and fit!
Enjoying the toning workouts and lovin' my new figure. 5 star book!
This book is so easy to follow and written for all different levels, this is a great buy.
Super Workout Book! The featured articles are informative and brief, which helped to answer all the general questions I had quickly. Working in an office, I am all too familiar with process maps. Process maps are used to great effect here, as you simply choose which path to follow for your goals and pick your workouts from those that correspond. Most importantly, I have enjoyed the workouts provided, my strength has increased, and friends have commented on my gains. This is by far the best weight training book I have ever purchased and I strongly recommend it to anyone interested in training!
GymProfessor.com (& related media) has been developed to be both helpful & informative. No claim or opinion on these pages is intended to be, nor should be construed to be, medical advice. Please consult with a healthcare professional before starting any diet or exercise program.
Copyright GymProfessor.com
Click here to get Gym Workouts: Maps to Success at discounted price while it's still available…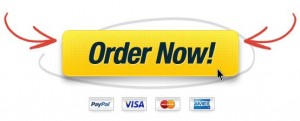 All orders are protected by SSL encryption – the highest industry standard for online security from trusted vendors.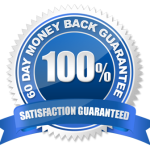 Gym Workouts: Maps to Success is backed with a 60 Day No Questions Asked Money Back Guarantee. If within the first 60 days of receipt you are not satisfied with Wake Up Lean™, you can request a refund by sending an email to the address given inside the product and we will immediately refund your entire purchase price, with no questions asked.